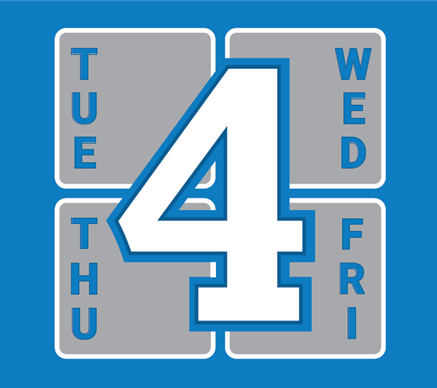 First Flex Monday (9/14/20)
Russell Holden
Sunday, September 13, 2020
Students and Parents,
Please do not forget that tomorrow is our first "Flex Monday". Students are not required to attend unless assigned by their teacher or the Principal.
Flex Mondays were adopted with the intent to provide students with an opportunity to get caught up, get extra help, create enrichment opportunities, and provide time for students to rest if needed. Teachers and staff are available for students who need assistance or want to to work on projects or assignments. Elementary teachers will continue to work with our younger learners. Any student that would like to come to school on Monday is welcome to attend.
Our buses will run their normal schedule tomorrow, and the school day will remain the same as well, 7:45am - 3:50pm. Stay tuned for slight modifications to our bus and daily schedule once we get this first Monday under our belt and work out the logistics on how to best accommodate everyone.
Great things going on at Oakwood ISD!