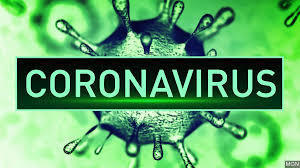 Oakwood COVID Reporting - 11/23/20
Russell Holden
Monday, November 23, 2020
11/23/20
Dear Oakwood ISD Parents and Guardians,
In keeping with Oakwood ISD's practices to respond to COVID-19, we are notifying all of our students, families and staff that Oakwood ISD was made aware today that a staff member at the Elementary School was lab-confirmed to have COVID-19. The last time this staff member was on campus was on Friday, November 20, 2020. Due to privacy requirements, we will not be releasing the name of the individual or details that may identify him or her.
Students and staff members that came into close contact (as defined by the Texas Education Agency and the Center for Disease Control) with this staff member will be notified by school officials. The Texas Department of State Health Services will also be notified as well. In the interest of the health and safety of our students and staff, those deemed to be in close contact will remain off campus for up to 14 days (until Friday, Dec. 4) to ensure they do not have the virus. Close contact is defined as being within 6 feet of an infected person while not wearing a mask for 15 or more minutes. While we do not believe those who were not in close contact have reason for concern, we ask that all Oakwood ISD employees and students continue to monitor for any signs or symptoms associated with the COVID-19 virus.
Any of the following symptoms indicate a possible COVID-19 infection:
Symptoms usually develop between 2-14 days after last exposure.
Temperature of 100.4 degrees Fahrenheit or higher when taken by mouth;
Sore throat;
New uncontrolled cough that causes difficulty breathing (or, for students with a chronic allergic/asthmatic cough, a change in their cough from baseline);
Diarrhea, vomiting, or abdominal pain; or
New onset of severe headache, especially with a fever.
If you or any member of our Oakwood ISD community does begin experiencing any of these symptoms in a way that his not typical, we encourage you to contact your physician. We also continue to encourage any parent or family member who has been lab confirmed to have Covid-19 to please inform us by contacting the school nurse, Mrs. Traci Bynum, at 903-545-2106.
I cannot emphasize enough the importance of everyone monitoring their health, and contacting their primary care physician if they believe they are developing symptoms. It is imperative that we all continue to work together to ensure our community members remain safe and healthy. Please follow CDC guidelines and recommendations at cdc.gov/coronavirus. In addition, it is important to remind everyone of the basic good health practices that have shown to slow down the virus, such as regularly washing your hands, covering your cough, wearing a mask, and staying home any time you feel ill.
Oakwood ISD faculty and staff are off this week in observance of the Thanksgiving holiday. If you have any questions, please contact Oakwood Principal, Dr. Stephanie Johnson(during regular school hours) at 903-545-2600 or email sjohnson@oakwoodisd.net. In addition to regular cleaning and disinfection, Oakwood ISD will utilize the Thanksgiving break as an opportunity to clean our school by having GermBlast come in and completely disinfect the school before we return. Please stay safe during the break.
Sincerely,
Russell Holden
Superintendent