Congratulations to Emma and Brendan for placing in the top 10 at the State Fair of Texas lamb show!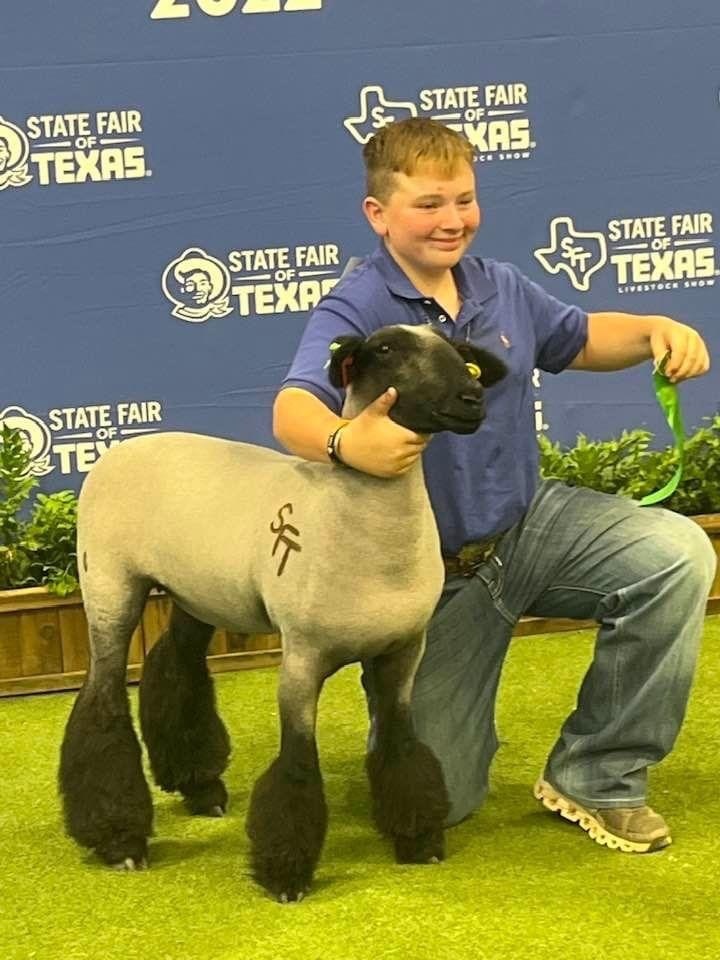 Congratulations to all exhibitors from the East Texas State Fair. Emma, Claire, Bailey, Graciebelle, Eduardo, Brendan, Brylee, Jazz, and Tank. We had numerous class winners, reserve grand champion goat and Grand champion simbrah steer!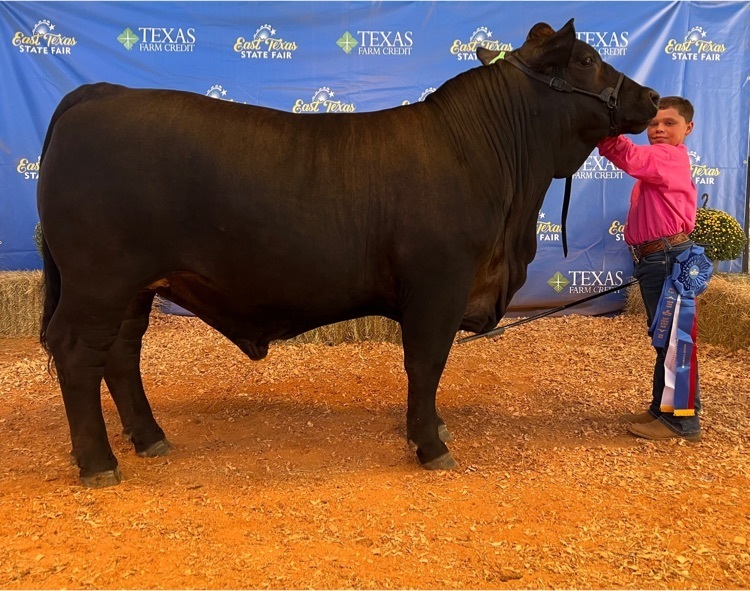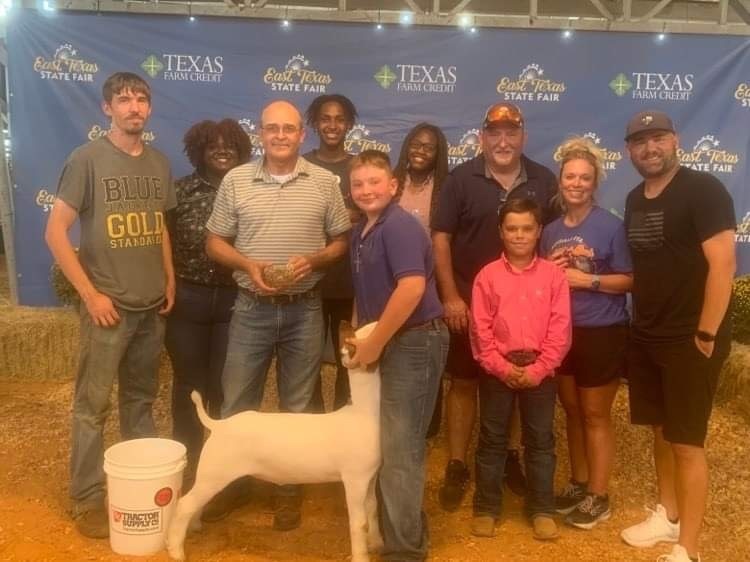 Congratulations to Jacee and Eduardo on placing in the top 10 at the Elkhart cross country meet out 104 runners!
Panther Football Update: Panther Football will be hosting the CenTex Chargers on Oct. 14th at 7:30 pm. Oct. 7th will now be our bye. We look forward to seeing you all out for another Panther Football home game.
The JH game for today is at 5:00PM. The previous message had stated the game was at 5:30. Thanks and we look forward to seeing everyone at Panther Field tonight.

Attention Parents! Oakwood ISD is aware of a potential threat made against our neighbor, Buffalo ISD overnight. Out of an abundance of caution, we will be on heightened security today and will not allow visitors on campus. Thank you for your understanding and for helping to keep our kids safe.

Oakwood FFA is very excited to host the second annual Blue & Gold livestock show! This event is open to all 4H and FFA members across East Texas. The event is October 29th at the Leon county expo center!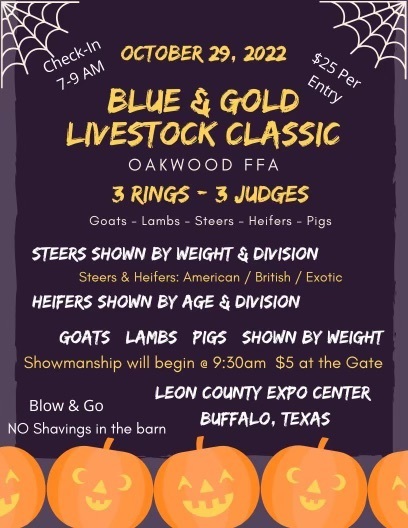 Wizard of Oz Rehearsal today: 5-7pm Scene 5: Dorothy, Lion, Tin Man, Scarecrow, Munchkins, Guard, Oz Munchkins from 5-6 only. Thank y'all! Mrs. Cearley
Panther Football update: Panther Football game vs King's Academy on Oct. 7th has been cancelled due to King's Academy being unable to play. We are currently looking for an alternate opponent and will keep you updated on a replacement game.

Good luck to our show lamb, goat, and steer exhibitors at the State Fair of Texas!


Good luck to our show heifer exhibitors at the Heart O Texas fair!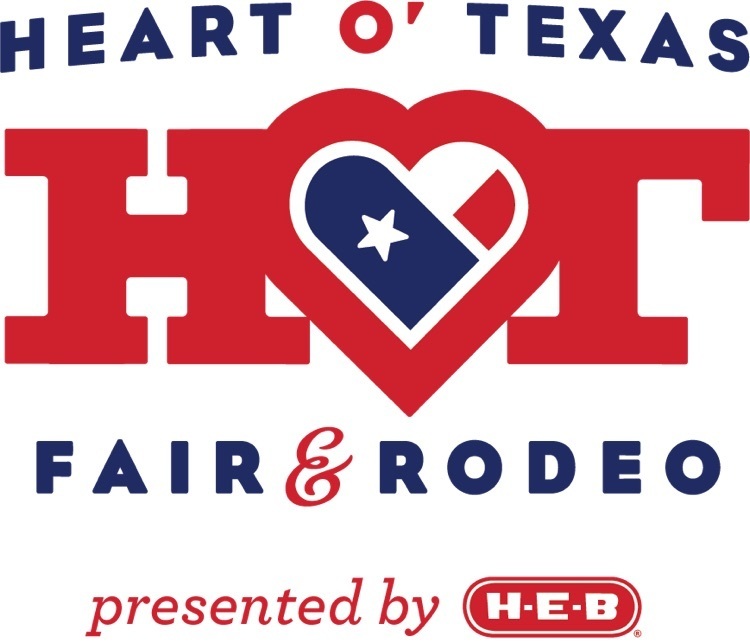 Mental Health Mondays Volume 2 - a little late this week.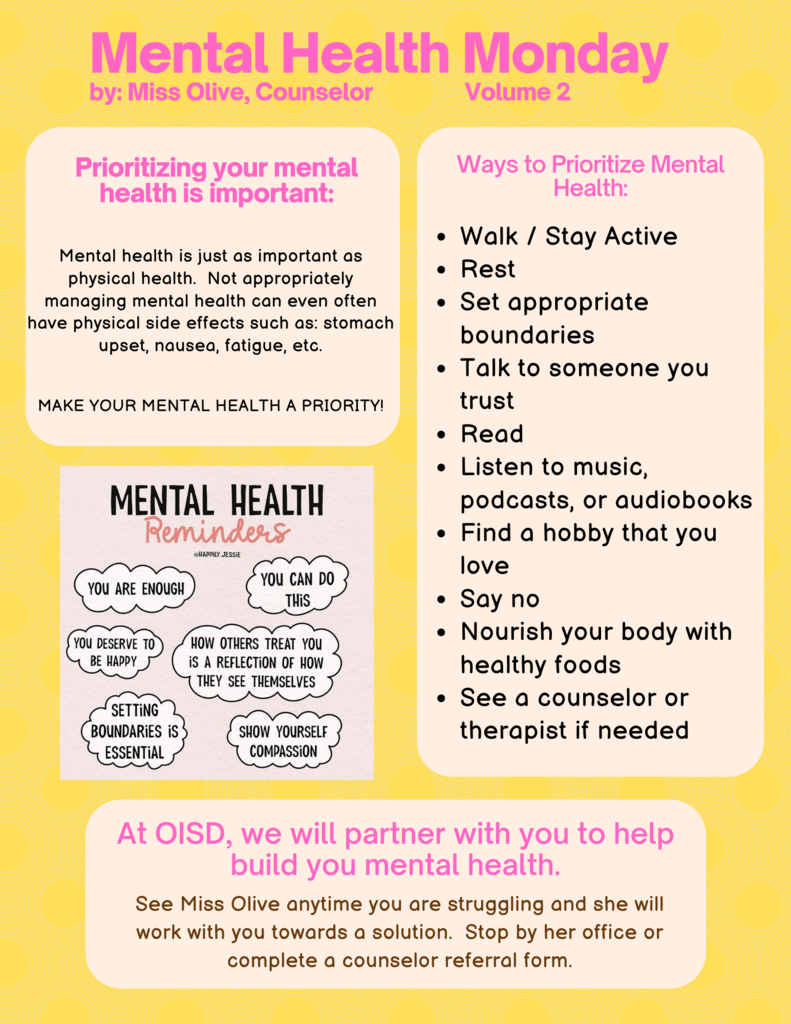 Good luck to our show steer and show goat exhibitors today!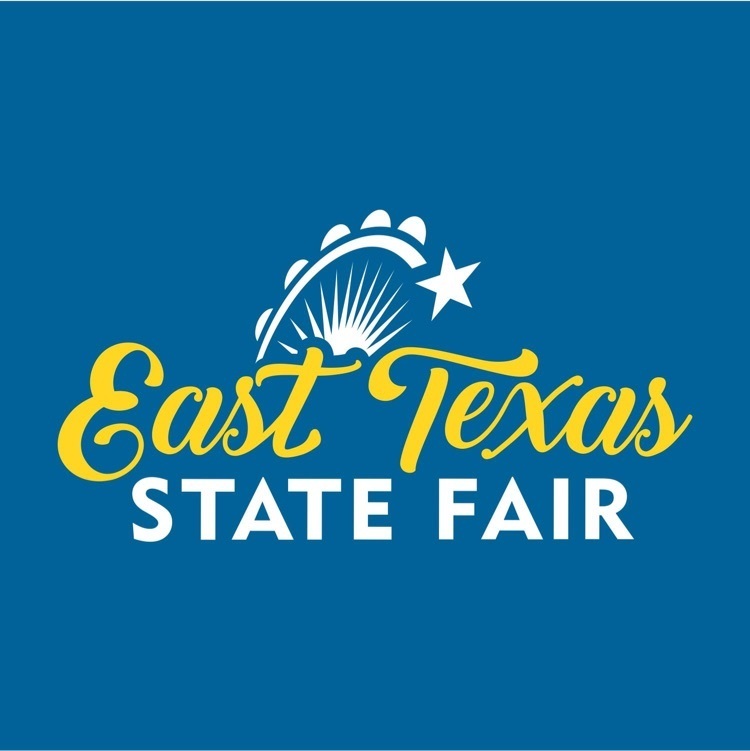 Good luck to our market lamb exhibitors today at the East Texas State Fair!

Oakwood Elementary Principal, Mr. Richardson wins the spirit stick again!!!!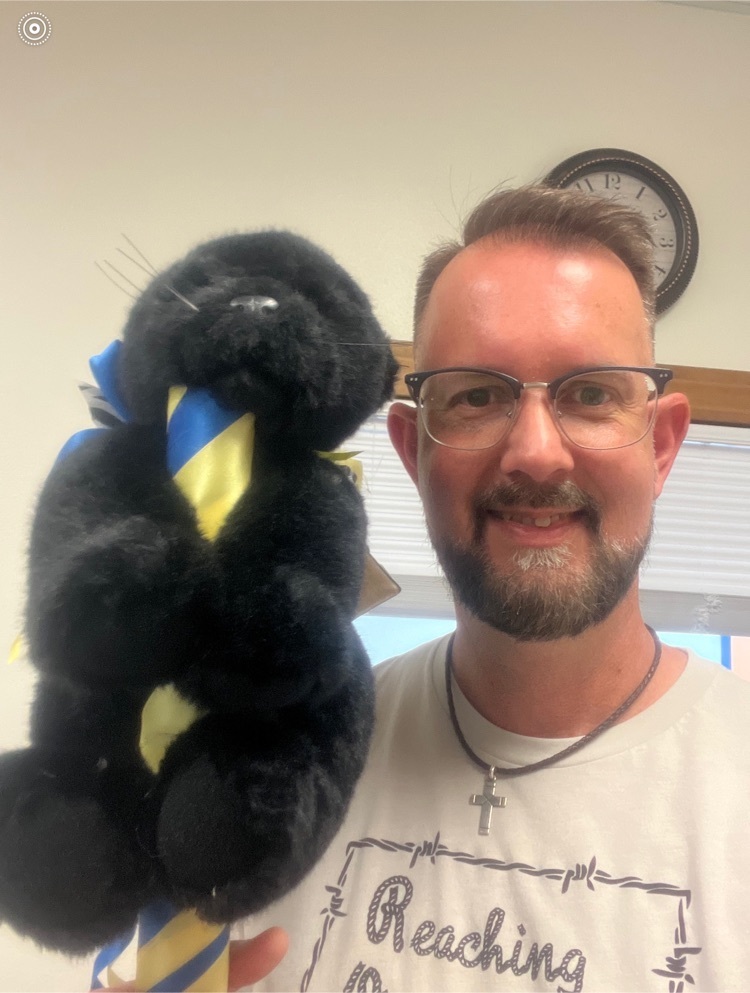 Good luck to our show heifer exhibitors at the East Texas State Fair!

Mrs. Salguero's Art class is working on decorating the picnic yables that Mr. Neel's shop class built.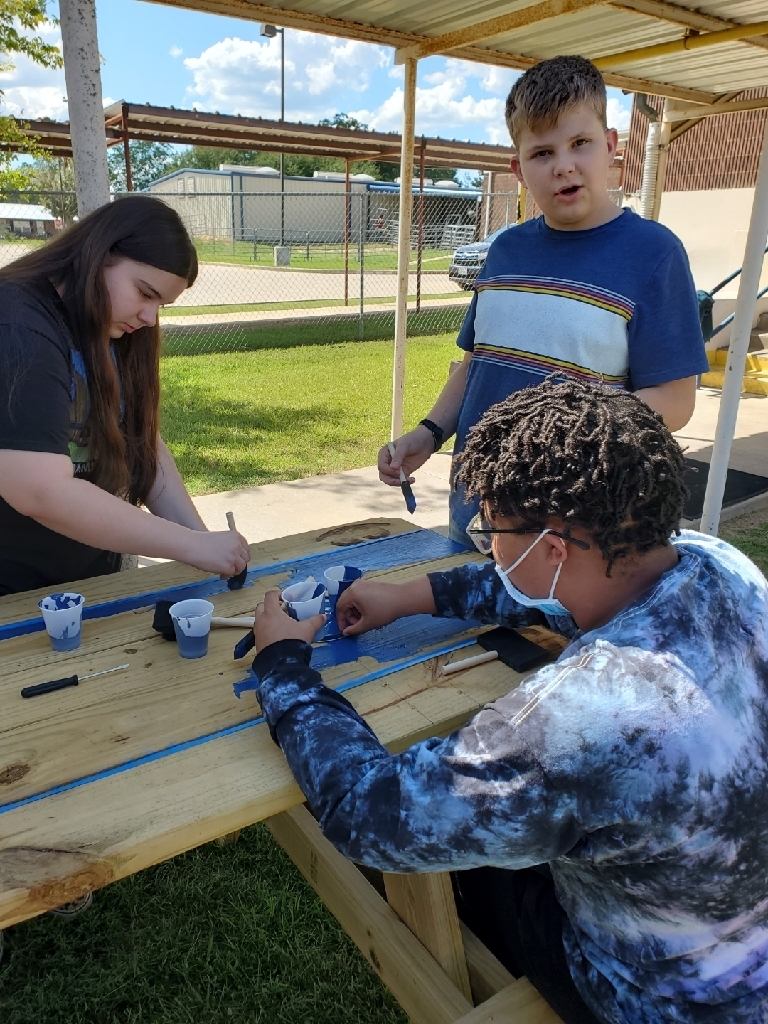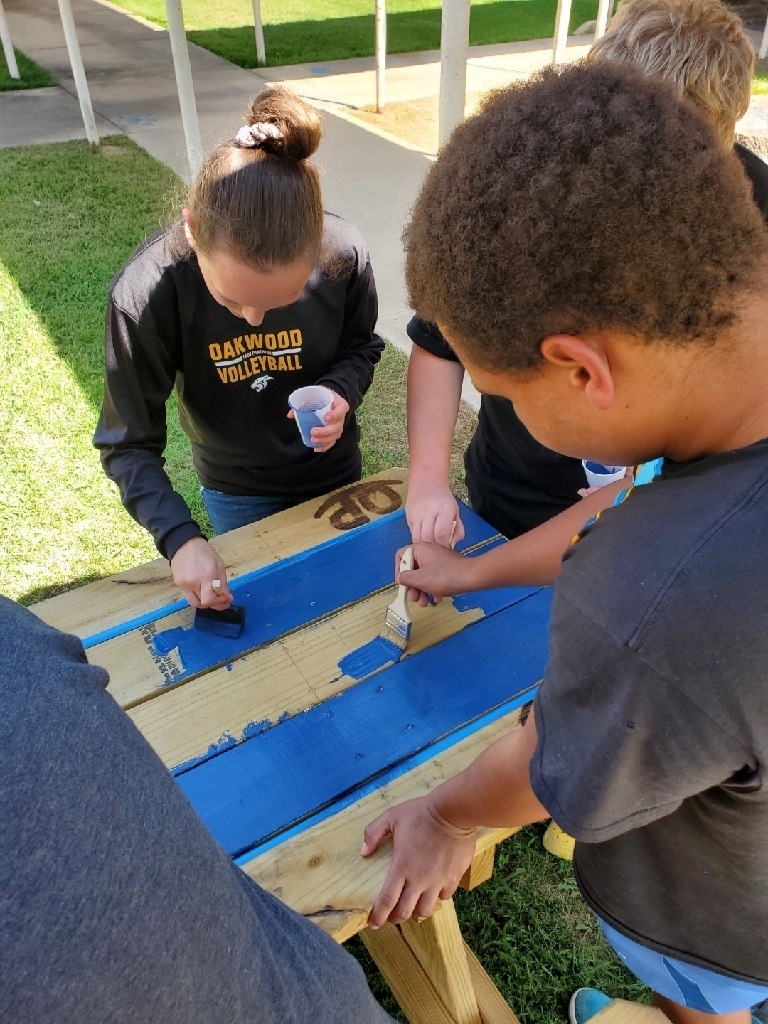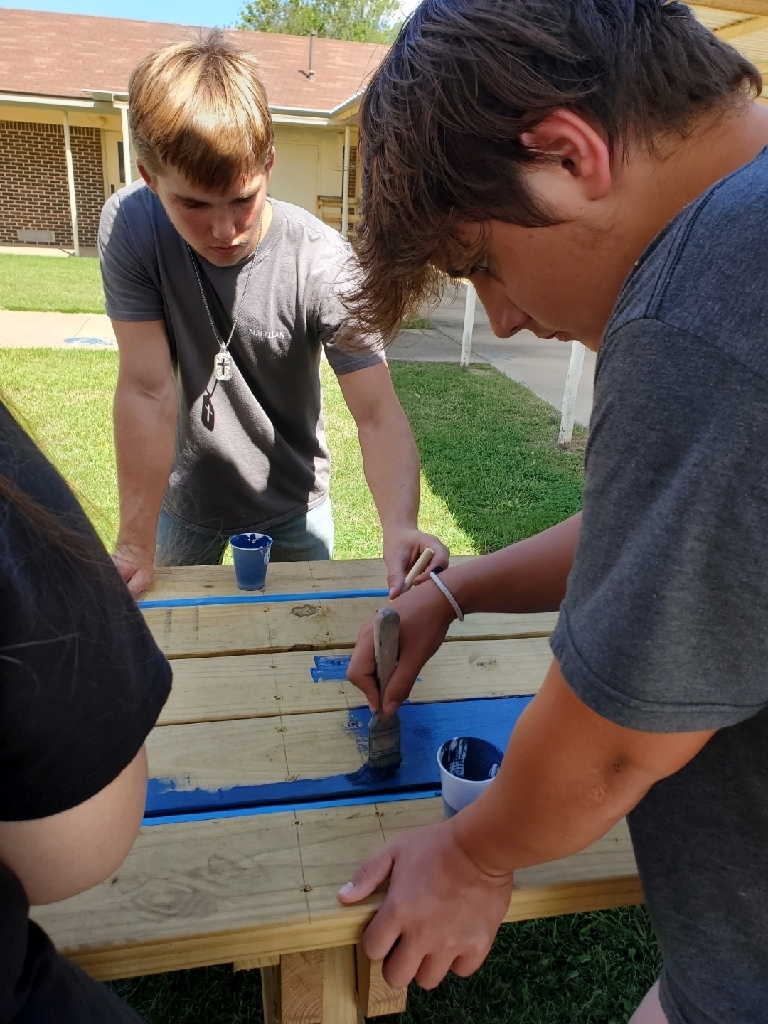 Happy 17th Birthday Jackson Ballard! Your Theatre Fam 💕s you!

Our September Junior Rotarians, seniors Gracie Belle Pettiette and Isaiah Jacobs, giving their speeches today at the Palestine Rotary Club meeting.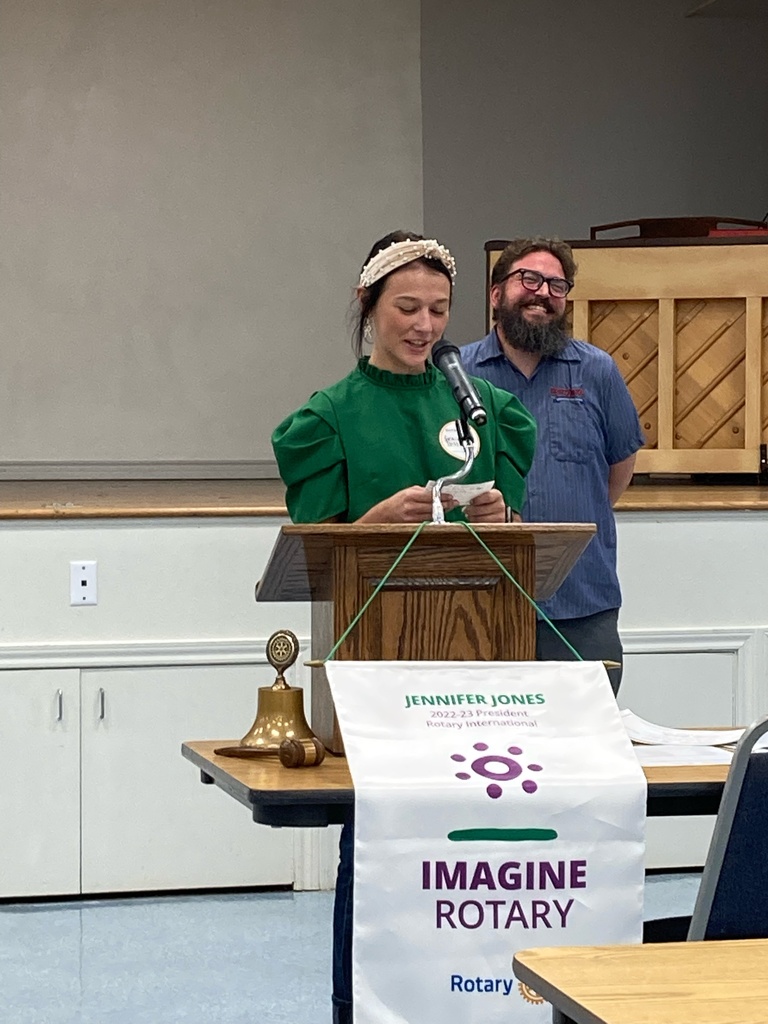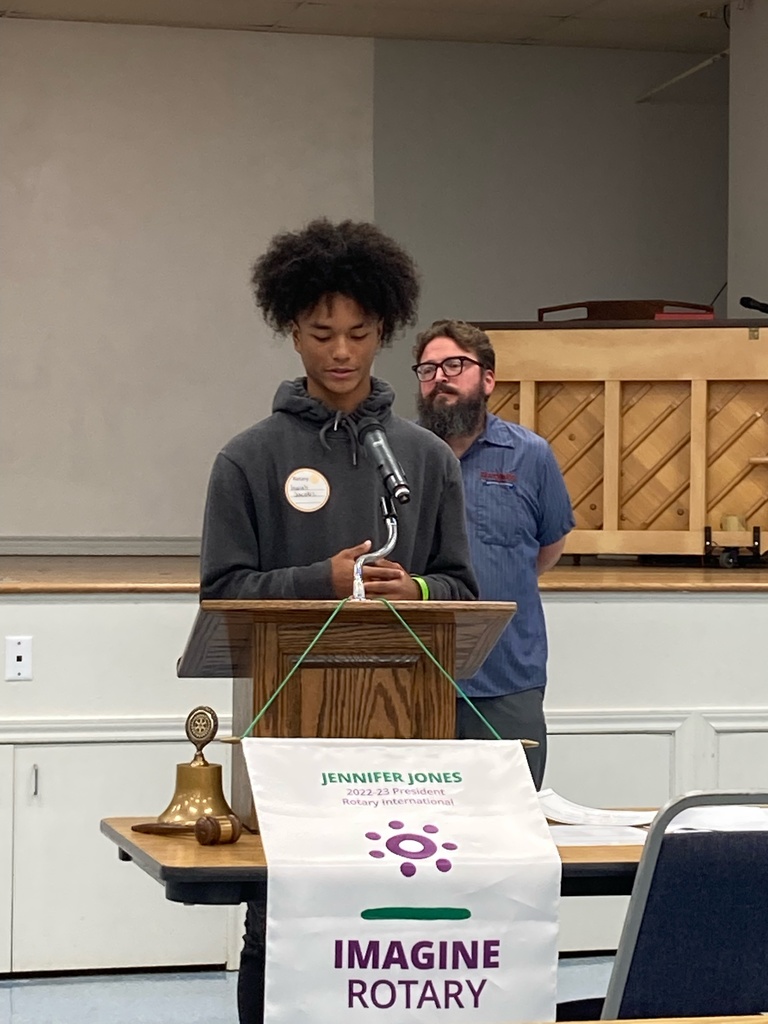 Reminder about Senior College, Career, and Financial Aid Night for seniors and parents on 9/29