Good luck to Bailey at the All American National Junior Brahman show this coming week!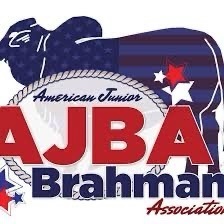 Bingo night hosted by Cheerleaders 📣 Come out and join us for an evening of fun and prizes! Friday, July 22nd 6-8PM @ Cafeteria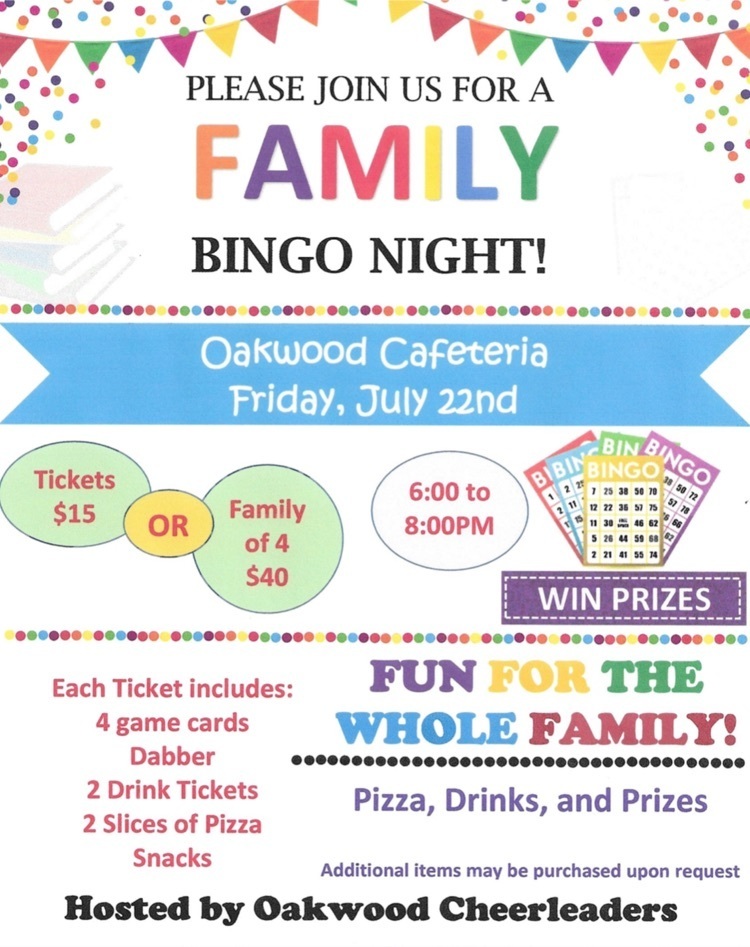 Summer workouts are off to a great start as Panthers and Lady Panthers continue to strive for greatness. #TPW (toughpantherswin)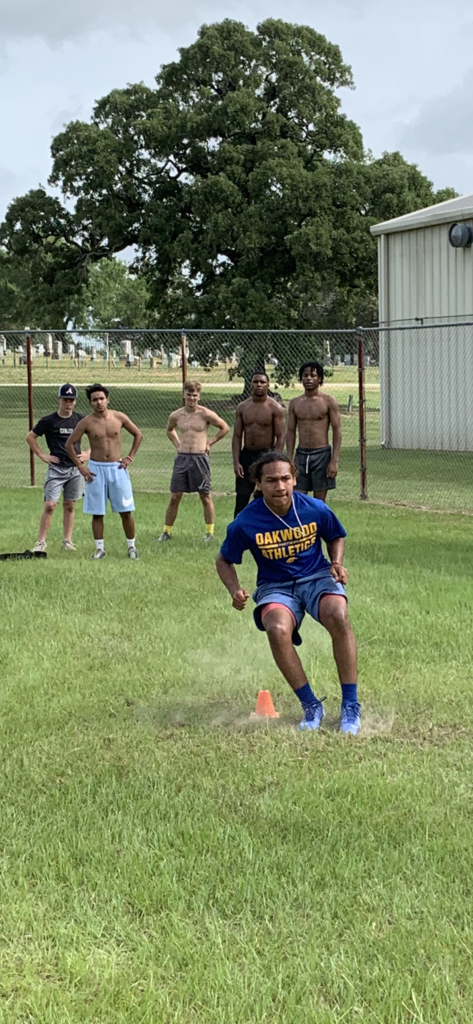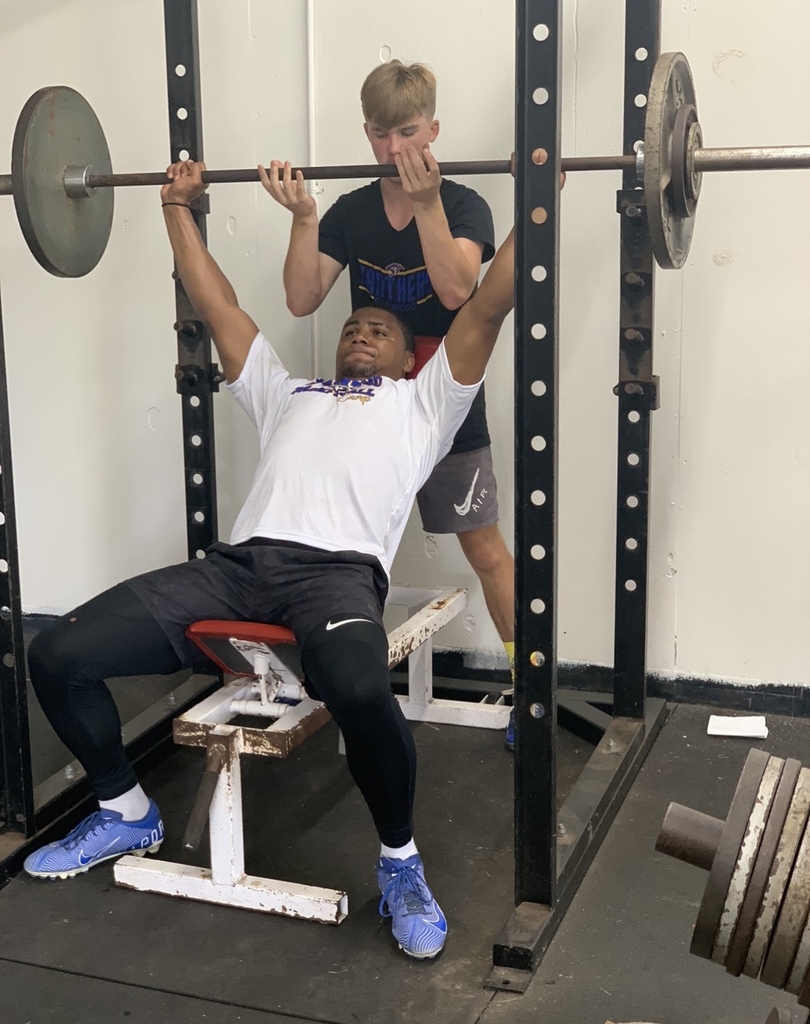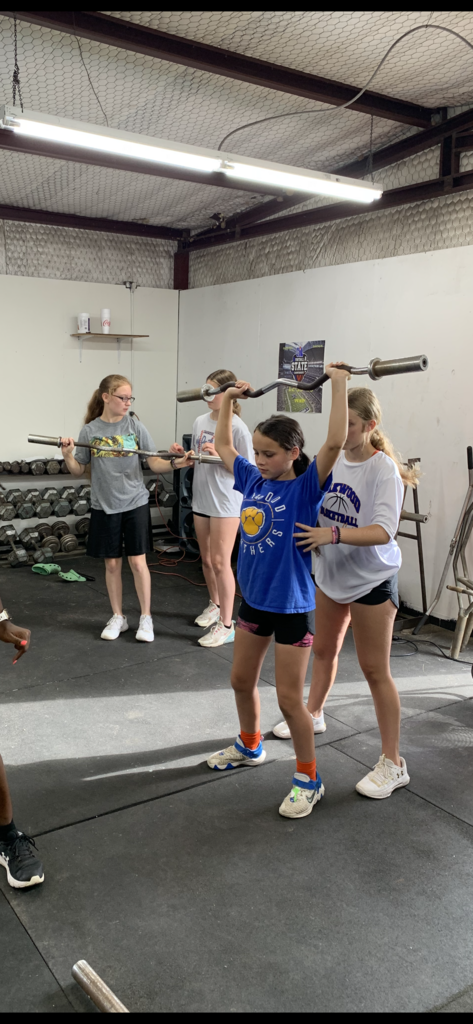 Good luck to Graciebelle and Bailey as they will be competing at the State Jr. Brahman Show this week!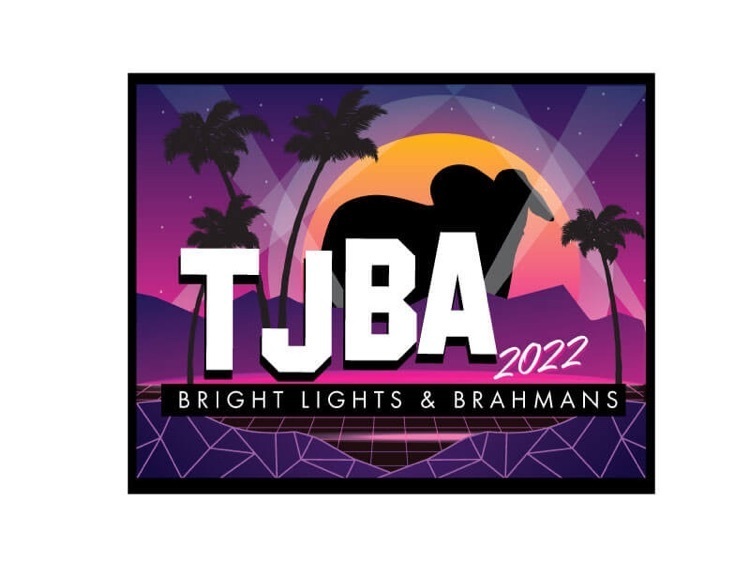 This Saturday is our Oakwood FFA car wash!

Attention Oakwood Families! There is some confusion with the different programs being offered this summer. The school is offering breakfast and lunch to Oakwood ISD students during the month of June. This is free of charge in the cafeteria To Go only. The other program offered is through Baylor and the families had to sign up for this service before June 1st. The meals are being delivered to the families houses, not the school. We do not know when those boxes will be delivered. Please log on to mealstoyou.org for more information. Thank you. Oakwood ISD Administration
Attention Elementary parents: Summer school starts tomorrow! If your child received a letter please make sure they are there! Letters were sent home before school was out! If you have any questions please feel free to call the office. Hours: M-Th from 8-12 We will be focusing on reading and math skills and hoping to minimize the amount of regression that happens over summer break! We look forward to seeing you there!!
Oakwood ISD will be hosting a boys and girls basketball camp June 13-15 for students entering Kinder-12th grade. Camp is open to not only Oakwood students, but any students in our area. Please see the flyer attached for camp specifics. We hope to see your student for these 3 days of basketball. 💙💛🏀

Reports cards will go home tomorrow. Any HS students who need to attend summer tutorials based on May preliminary EOC scores will receive a letter with your report card stating dates and times of summer EOC tutorials as well as any pertinent information regarding summer EOC testing dates. All other Elementary and HS students' STAAR/EOC test scores will be sent home once we have received paper copies. Please contact Miss Olive @
lolive@oakwoodisd.net
for questions or concerns.

Oakwood Residents!!! Starting Monday June 6th we will offer Breakfast and Lunch for children in the Oakwood Community PICK UP and TO GO meals at NO COST to the families. Hours of operation: Monday - Thursday 8am till Noon. Closed on Fridays, Saturday, and Sunday Location: Oakwood ISD Cafeteria This will run for the entire month of June.

Don't Forget!! Save Time and Money! You have until June 17th to order schools supplies for next year! Go to
www.schoolsupplies.us
Use school code: OAKISD

Congratulations to Bailey who participated in the Red River Alliance Brahman show! She was senior champion showman and red Brahman intermediate champion.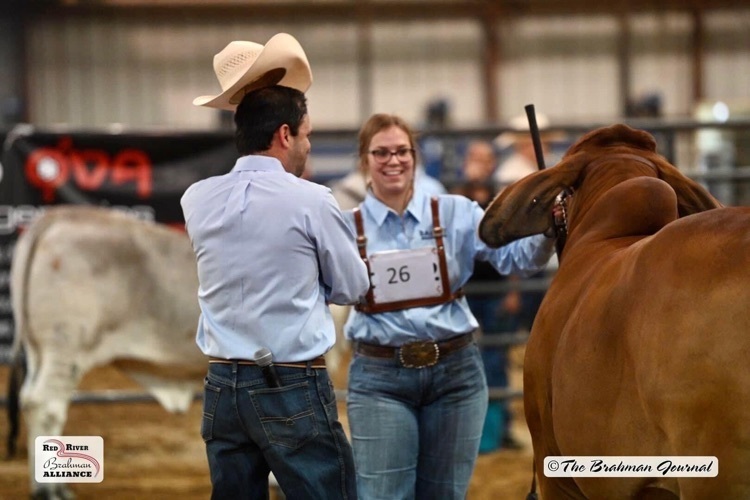 Today, Dr. Stephanie Johnson was honored by Mrs. Erin Cearley and Oakwood Theatre with an Honorary Thespian award! Thank you Mrs Cearley for sharing your love for Theatre with our students!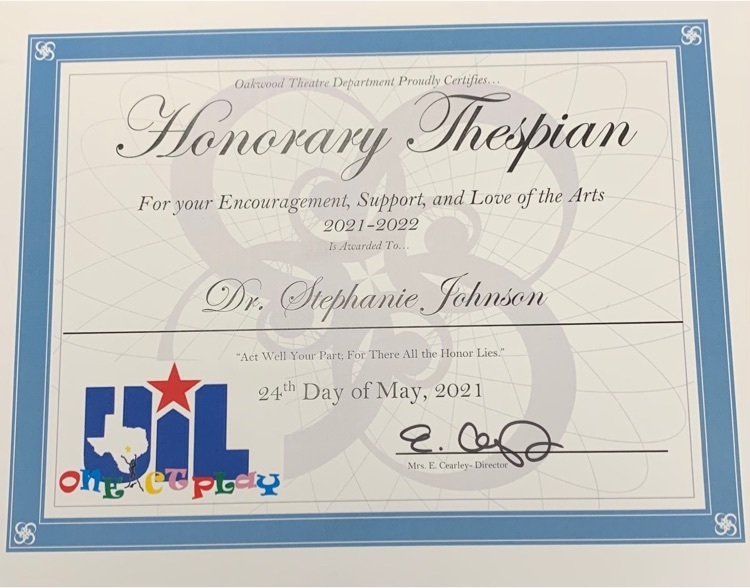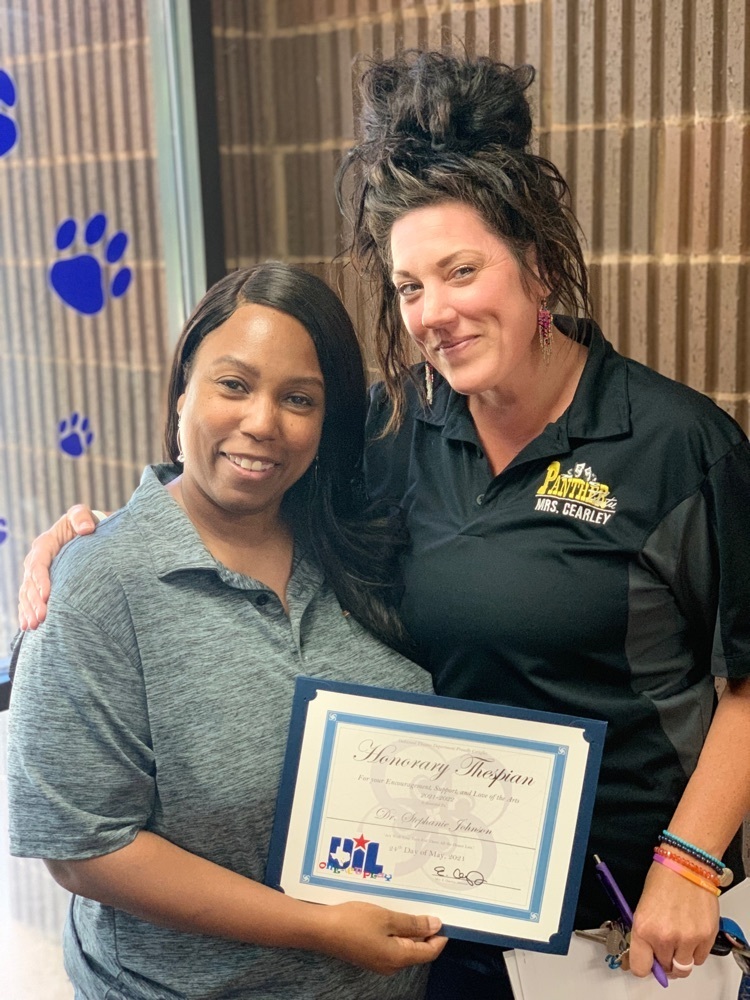 It is my complete honor to recognize Victor Sharp as Oakwood Jr. High and High School's Student of the Year! We are extremely proud of this young man and all of his hard work!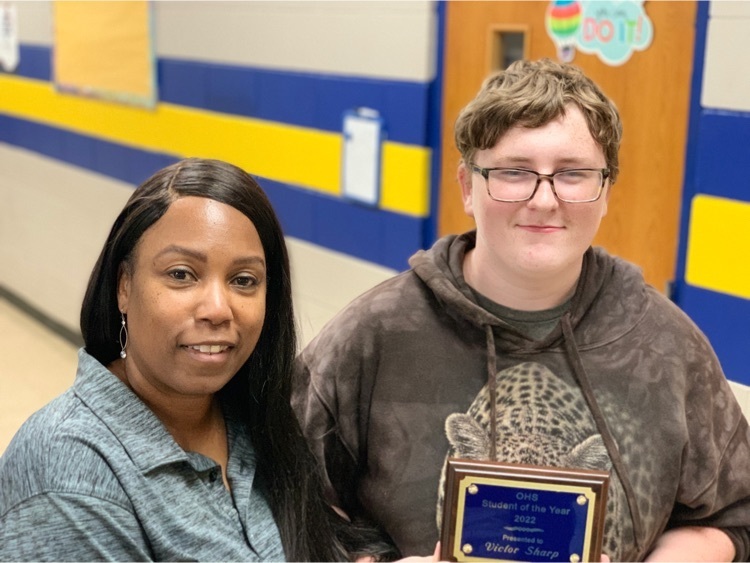 Attention Elementary Parents: This is a reminder that out 1st grade through 6th grade elementary awards ceremony is tomorrow at 9:00 in the auditorium! Parents, grandparents, community members are invited to attend!

Theatre awards tonight! Come celebrate a year of Creating Magic….from the ground UP! ❤️🎭❤️ Hawaiian themed, come dressed for fun!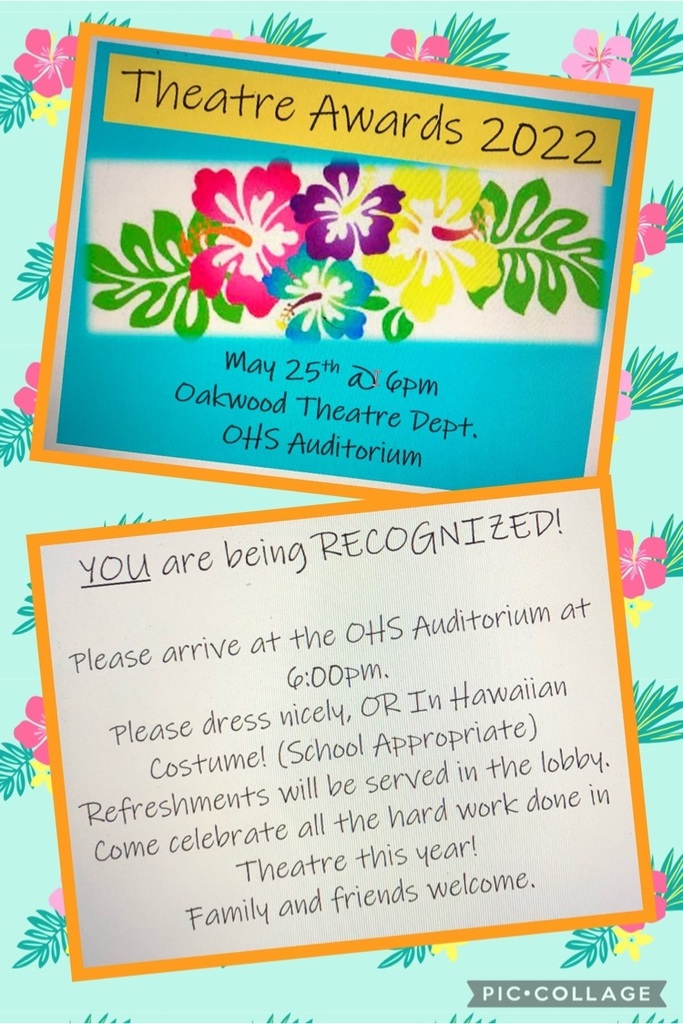 We are heartbroken for the tragedy that occurred in Uvalde earlier today. Please join us in praying for the families of those involved as well as the students, staff, and the entire community of Uvalde.

Yearbooks are about finished and will be printed in the month of June. There is still time to get yours ordered.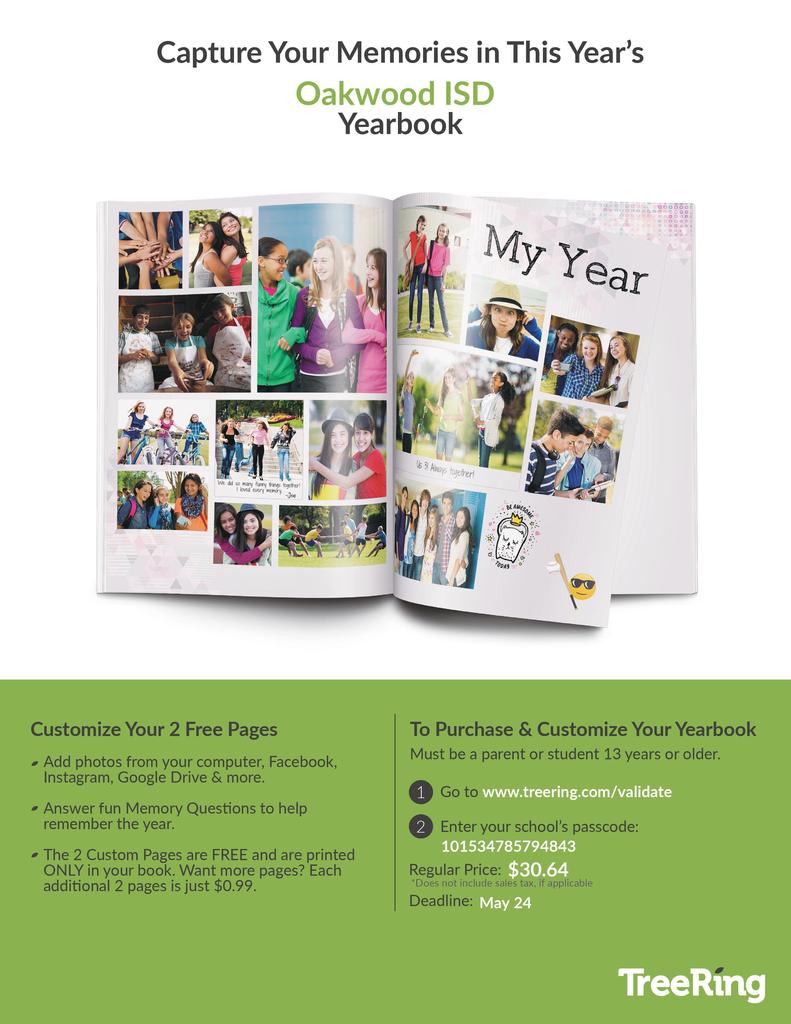 Congratulations to Kayleigh Stevens for earning her Principles of Livestock Selection & Evaluation Certification!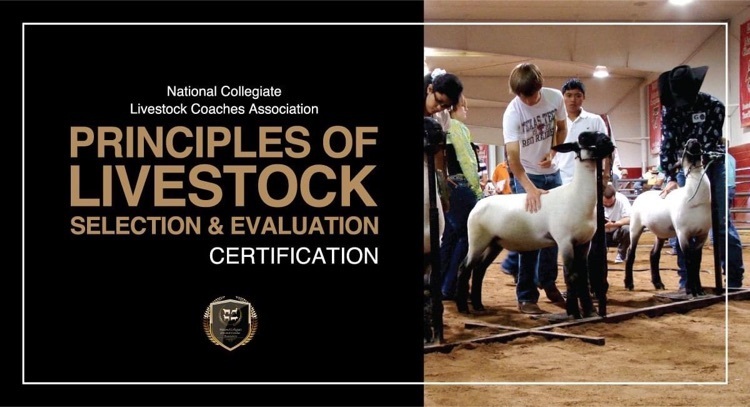 Congratulations to Bennett Reed for earning his Small Engine Technology Certification!