Attention All Oakwood Residents!!!! This is an opportunity to receive a box of fresh fruit & vegetables for Free! Yes FREE! There is no paperwork to qualify just come pick up your box on Monday August 3rd at 9:30! Please come and pick up your box, if enough people participate this could be a monthly occurrence! Please share ❤️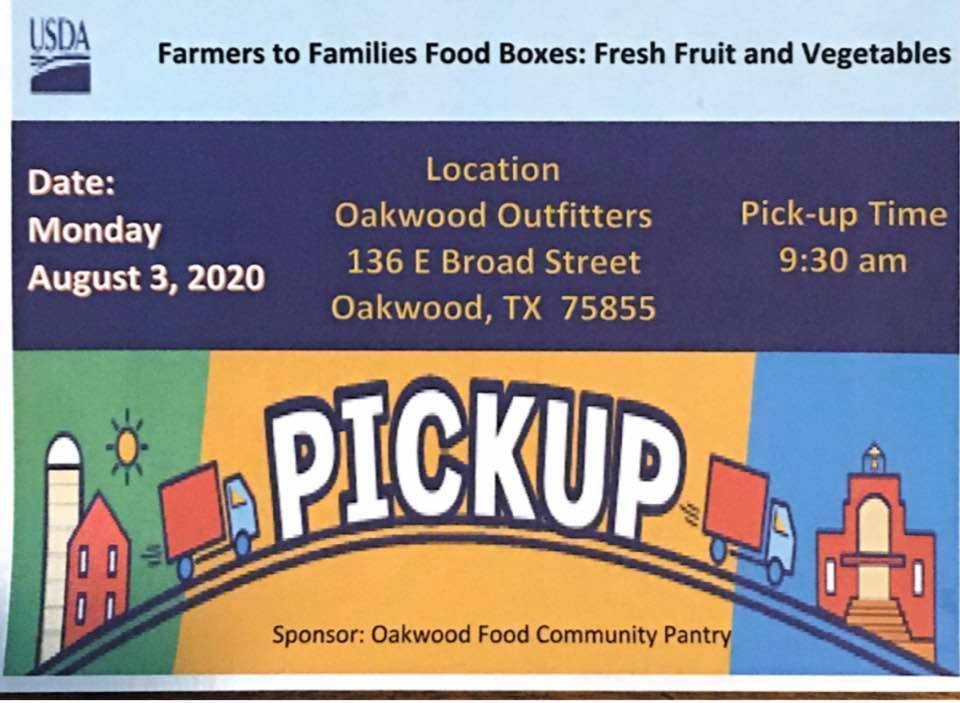 ATTENTION ALL OAKWOOD PARENTS!!!

Congratulations to our 14-year old champions Brahman Foundation premiums! Second place is Gracie Belle Pettiette of Oakwood, TX.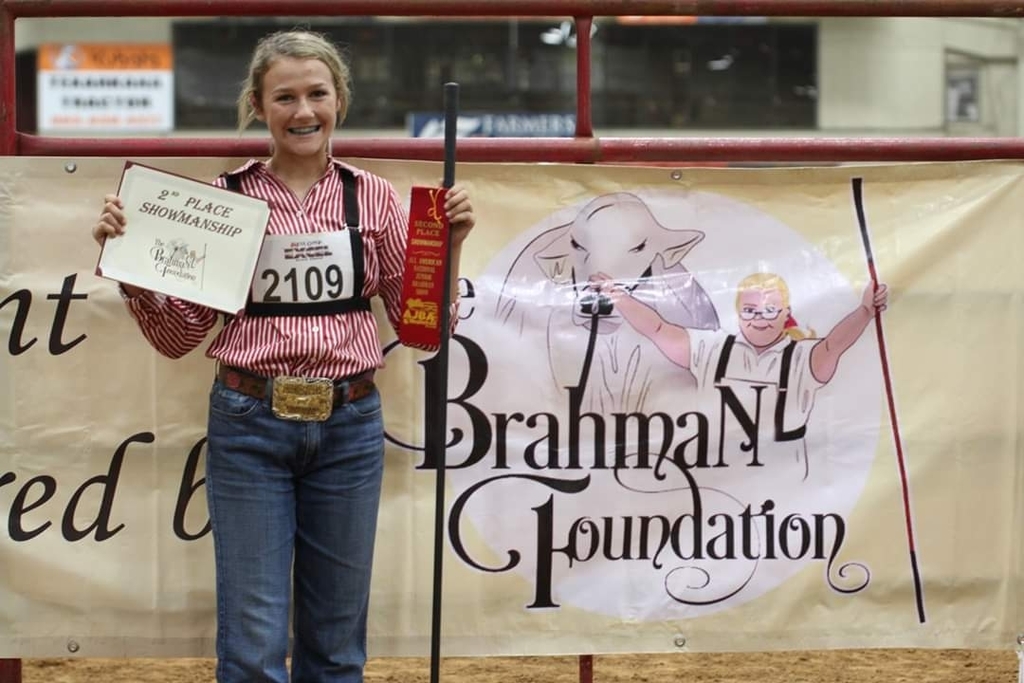 Good luck to Gracie Belle Pettiette as she will be competing in the All-American national Junior Brahman show! The event is taking place in Texarkana Arkansas.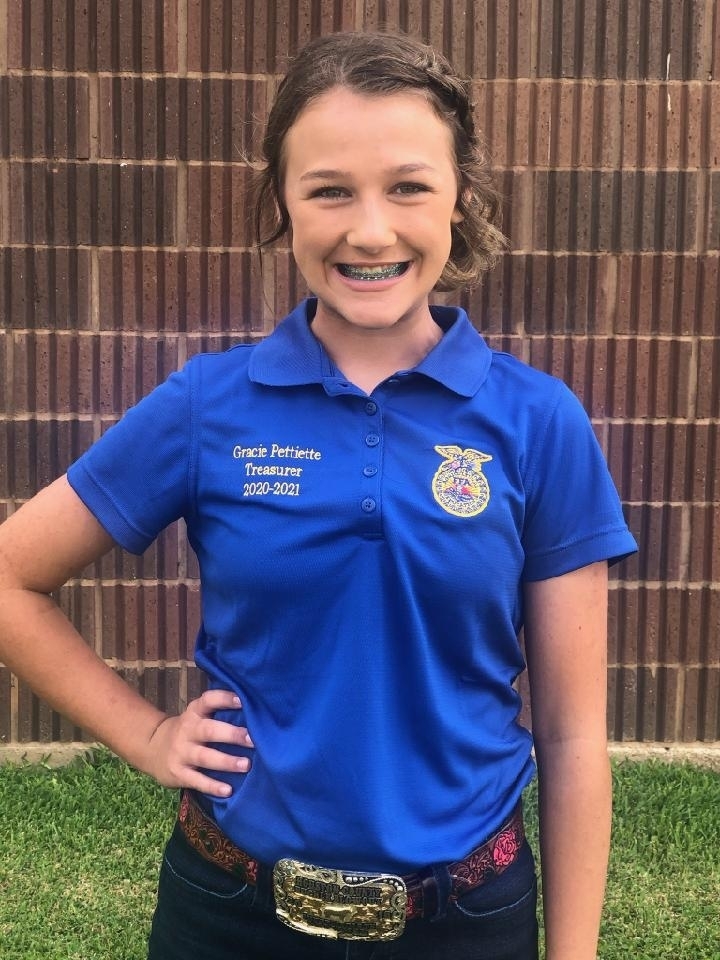 20-21 OHS Captain Graciebelle Pettiette Graciebelle was an All American Nominee and complete the try-out process on the last day of camp. Excited to announce she made the All American Team and received an invitation to attend a Varsity Special Event. 20-21 OHS Co-Captain Monique Miller All American Nominees Graciebelle Pettiette Rae Rantala Monique Miller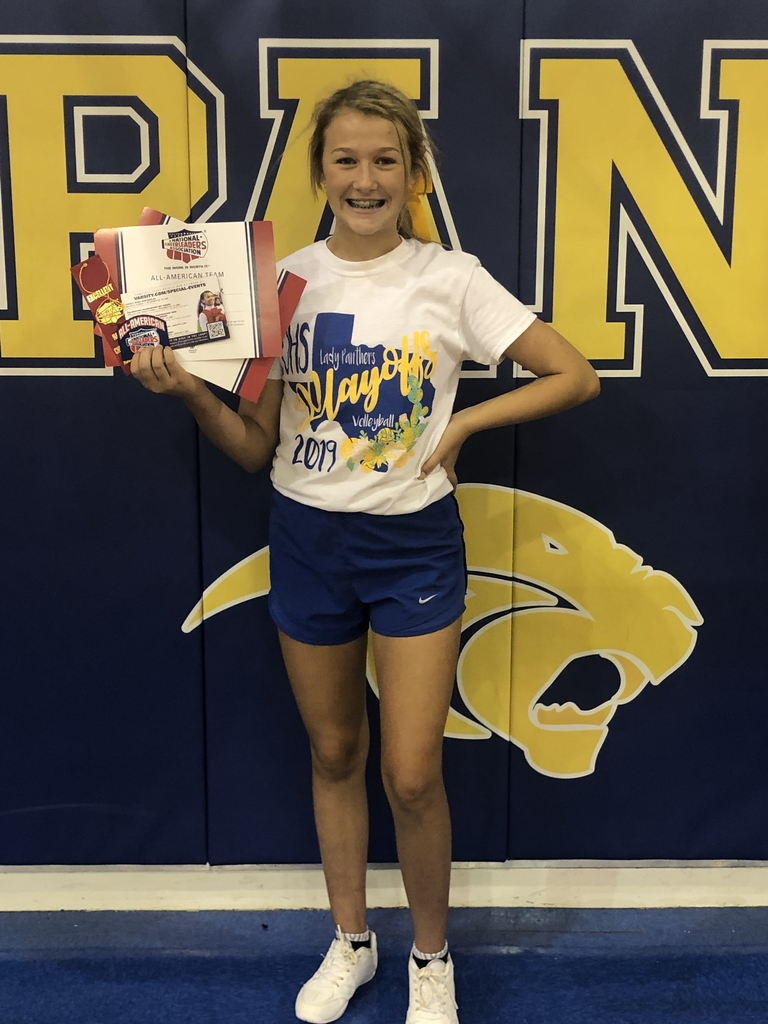 Cheer Camp Awards OJH & OHS received many awards during camp week. National Championship Bid & NFHS Squad Credentialing Technic Excellence for voice projection Stunt S.A.F.E Award Herkie Team Award Special Event Invitation Received a Superior Ribbon for cheer and chant and Excellence for band chat evaluations.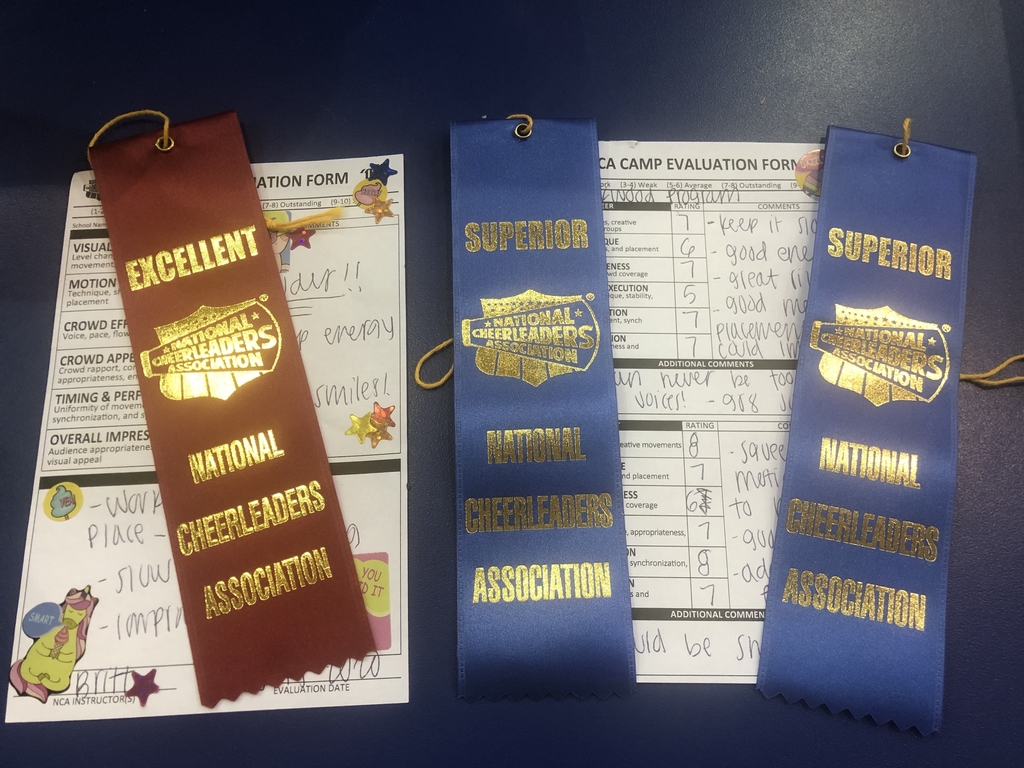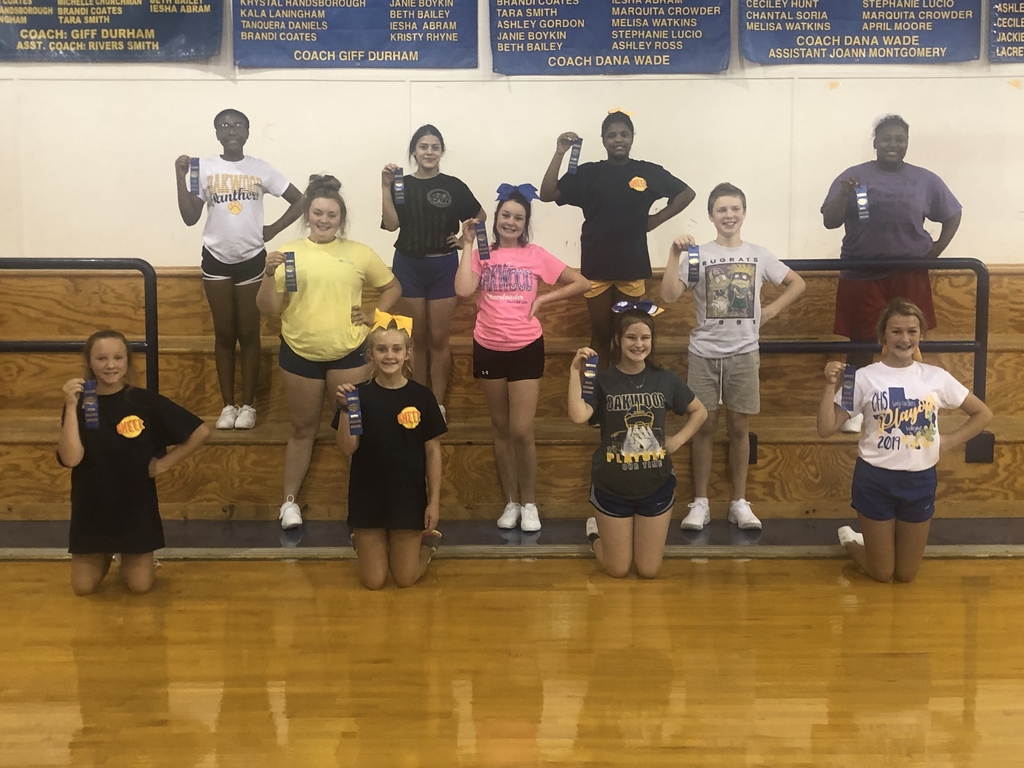 Pin it Forward Award To receive this pin is an honor because the cheerleader demonstrated leadership, spirit, commitment, kindness, and motivation. They are an example of why America needs cheerleaders. Monique and Cherich received the pin from our NCA representative. At the end of camp the girls had to pin it forward to another cheerleader. Monique pinned it forward to Rai'Miaya Cherich pinned if forward to Breyanna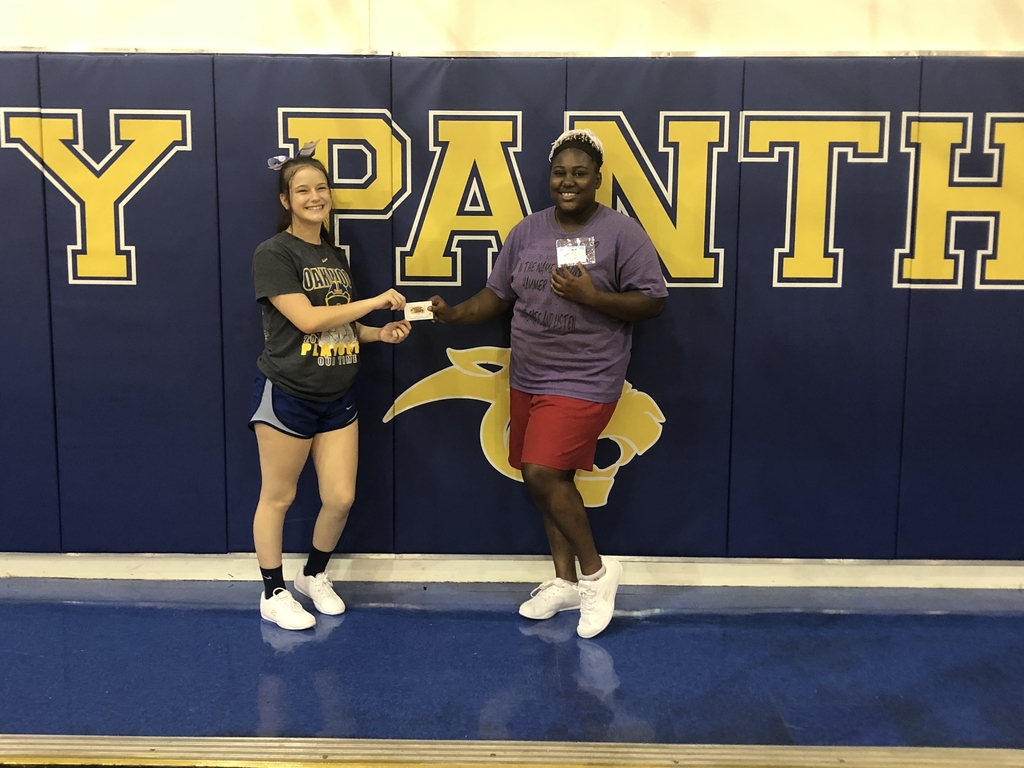 Cheer Camp 20-21 hosted by NCA. OJH and OHS cheerleaders learned new stunts, cheers and chants. They also learned dances for halftime performances and competitions.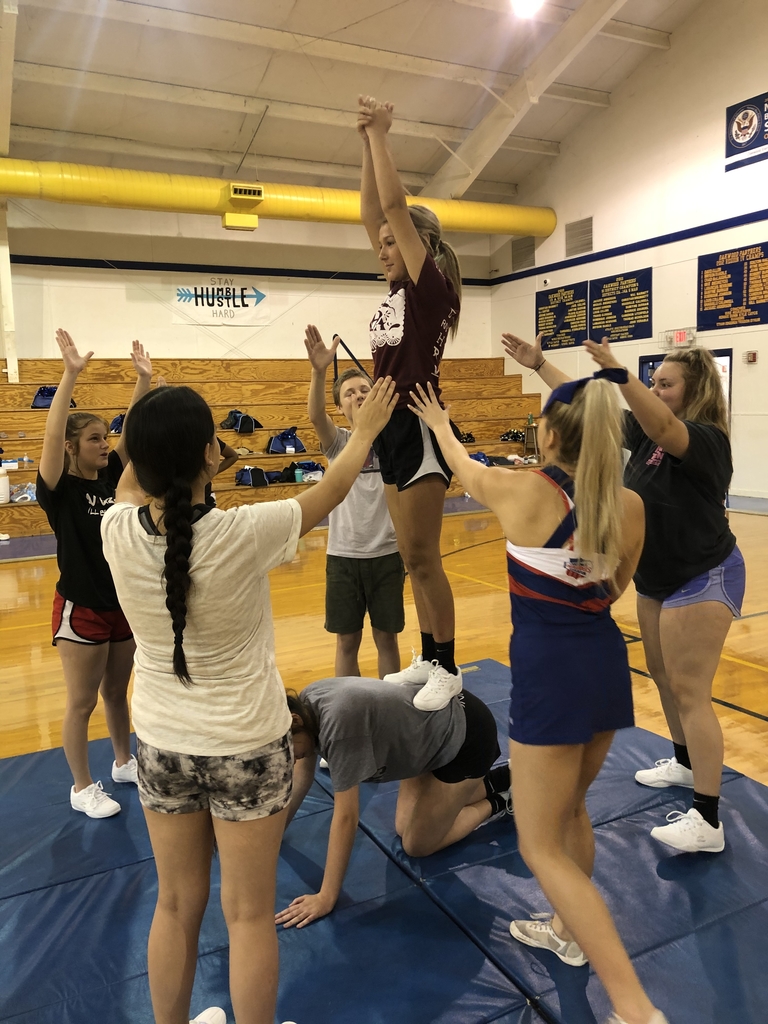 Camp competition winners: Graciebelle - 1st place jump off Rai'Miaya - 2nd place jump off Breyanna - Dance off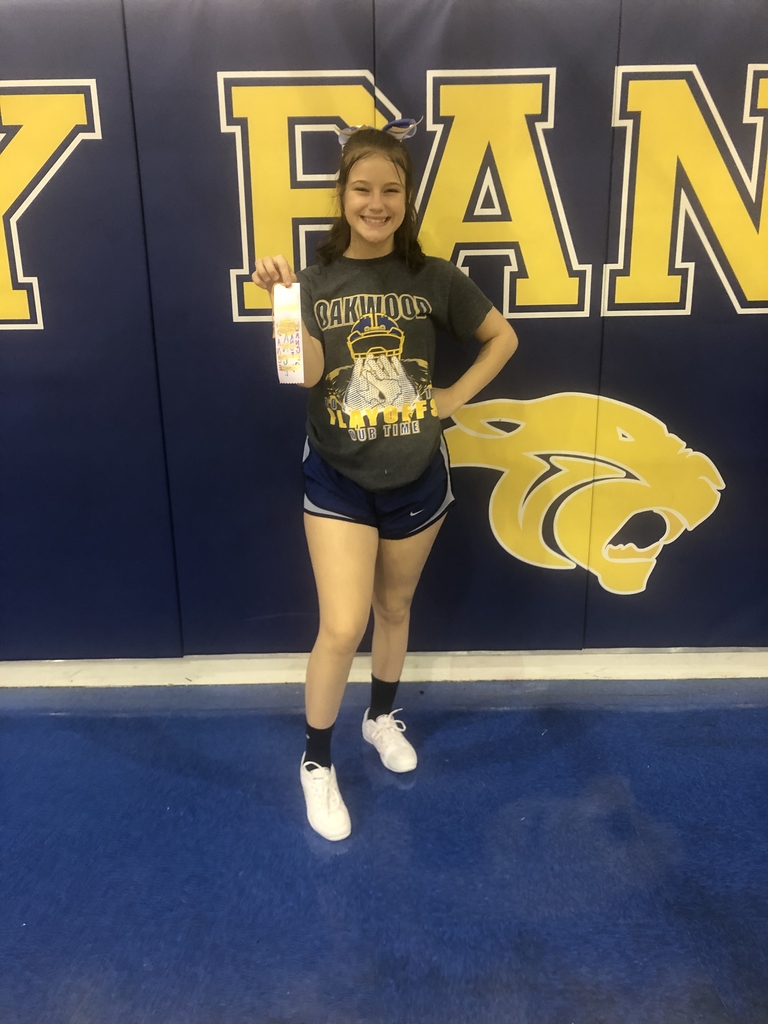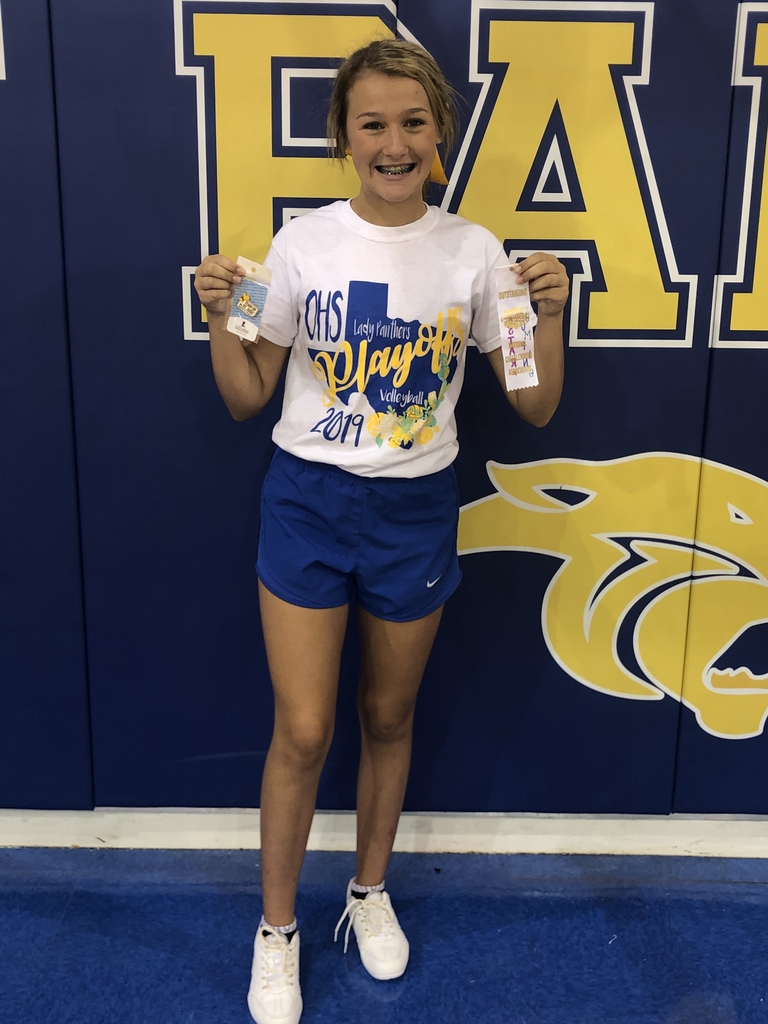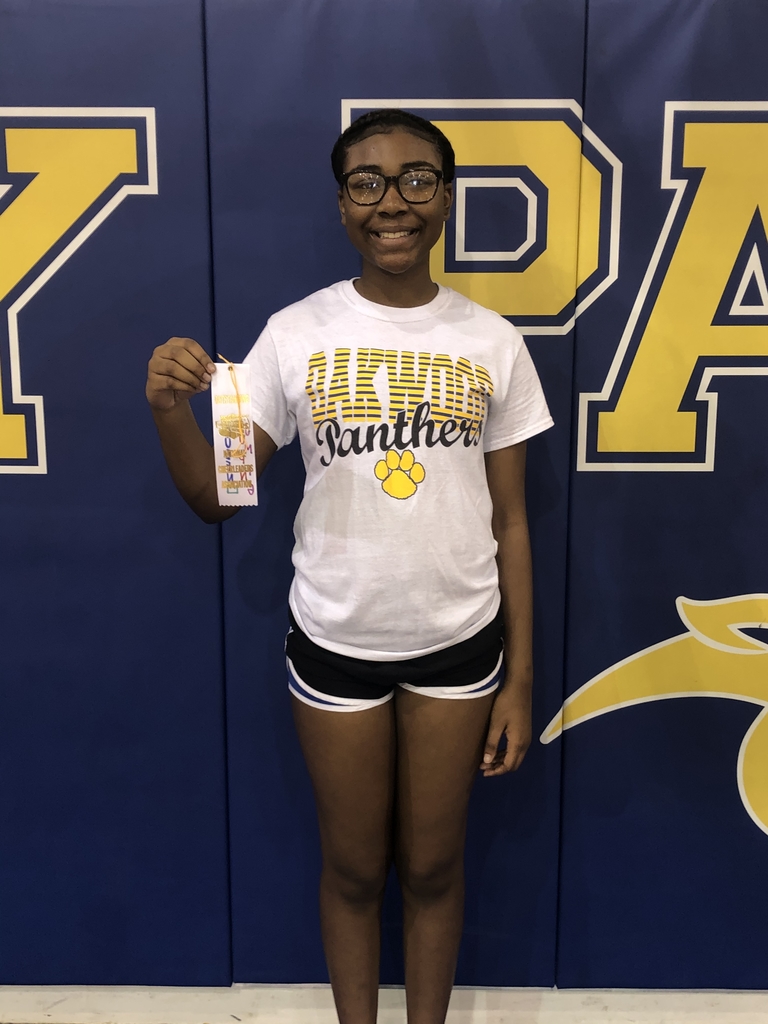 The Oakwood FFA chapter has launched an updated website for our students and community!
https://gooakwood.ffanow.org/
. We hope you find this website very useful for information needed in regards to our AG program!

Here is a link for our virtual Texas FFA convention
https://convention.texasffa.org/
. This will give you an insight to our agricultural world and will also highlight several opportunities through FFA!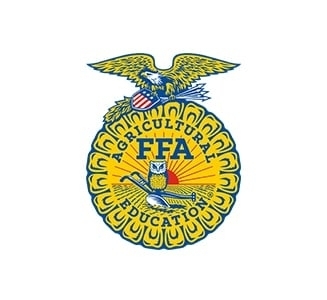 Dear Parent or Guardian, The deadline to apply for P-EBT food benefits has been extended to July 31. Please review the criteria to see if your family is eligible and needs to apply for benefits. Pandemic Electronic Benefit Transfer (P-EBT) is a one-time benefit for eligible families to buy food. Immigration status does not matter when applying for P-EBT. The public charge rule does not apply to P-EBT benefits. P-EBT is for children 5-18 years old who received SNAP food benefits for the month of March 2020. P-EBT is also for children up to 21 years old who are certified for free or reduced-price meals through the National School Lunch Program at school during the 2019-20 school year. Children that attend a school that offers free meals to all students (Community Eligibility Provision or Provision 2) are also eligible. • Fill out an application here:
https://yourtexasbenefits.com/Learn/PEBT
(the URL is case-sensitive)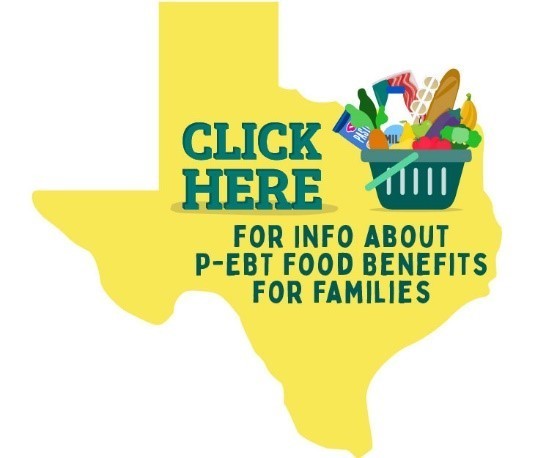 If you are interested in the certified veterinary assistant program please email Mr. Brown at tbrown@oakwood isd.net . I am trying to get a headcount of all students that wish to participate. You must be 14 by October 1st in order to start the program this school year.

Students in Grades 9-12 please follow the link below and answer 3 short questions for me as I am working on completing your schedules for the 20-21 school year. Thank you. -- Miss Olive
https://forms.gle/fdYEgZgJuvLpFWXL9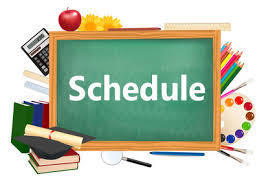 Oakwood Elementary Supply List Pre-Kindergarten Supply List 2020-2021 2-bottles of Elmer's glue 4-glue sticks 2-boxes of Kleenex 1-bottle of hand sanitizer 1 backpack, without wheels 1 – plastic with brads and pockets Take Home folder 1- gallon storage bags (GIRLS) 1-quart storage bags (BOYS) 2-disinfecting wipes 3-Spirals (Writing & Fine Motor Journals) Small blanket OR beach towel for naps (Nap mats are provided) One complete change of SEASONAL clothes in labeled Ziploc bag Kindergarten Supply List 2020-2021 3 boxes of crayons 1-box markers 6 glue sticks 1 change of clothes in a labeled bag 1 pair safety scissors 3 pink erasers 1 pencil box 1 pencil bag 3 box Kleenex 2 bottles hand sanitizer 2 containers disinfectant wipes 1 packs baby wipes 1 box ziploc bags ( quart OR gallon) 3 folders with brads ( any colors) 2 boxes of #2 Pencils Backpack 1st Grade supply list 8-glue sticks 2- boxes Kleenex 4-24 ct. Crayola Crayons Backpack 1-pkg of dry erase markers (4 in a pack) 3-large pink erasers (not tips) 1-plastic pencil box 2-dozen of #2 pencils 2-Primary Composition Notebooks (blank half page for drawing) 6-Plastic folders with pockets/brads (2-blue, 2-red, 2-green) 1-spiral notebook 2-Large disinfecting wipes (Clorox/Lysol type) 1-Large bottle of hand sanitizer 1-Package of copy paper (white or colored) 2 pkg-3 by 5 notecards (white or colored) 2nd Grade Supply List 4-dozen pencils (all wooden no. 2) 4 highlighters 4 large PINK erasers 6 glue sticks 1- gallon storage bags 1-24 ct. box of colored pencils 1- quart storage bags 1-18.5x11 package construction paper 3- Composition notebooks 1 9x12 construction paper 1 package manilla paper 2 - disinfecting wipes (Clorox/Lysol type) 2 boxes Kleenex 2 - 24ct. Crayola Crayons 1-bottle hand sanitizer 1-pair of pointed-lip fiskar scissors (labeled) 2- pkg of dry erase markers (4 in a pack) 1-clear plastic ruler (with in. &cm.) 8-plastic folders with brads (red, yellow, blue) 3rd Grade Supply List 2-Boxes of 24 Crayons 1-Box of Washable Markers 24-#2 Wooden Pencils 2-Red pens 2-Large Pink Erasers 1-pkg of yellow highlighters 1-bottle of liquid glue 16-glue sticks 2-pkg of wide ruled notebook paper 1-pkg of Manila paper 2-composition books 1-pair of scissors 4-folders with pockets and brads 1-pencil box 1-pkg of expo markers (set of 4) 1-pkg of index cards 2-boxes of Kleenex 1-bottle of hand sanitizer 1-box of Ziploc bags (sandwich) 1-box of Ziploc bags (gallon) 4th- 6th Grade Supply Lists English/ Language Arts 2-boxes Kleenex 1 tub Clorox wipes 3 glue-sticks 1 pair of scissors 2 composition books 1 package map pencils 1 bottle germ-x Math 2 boxes Kleenex 3 tubs Clorox Wipes 1 - 2inch binder with plastic cover 1 pkg. sheet protectors 2 pkg. Ticonderoga Pencils 3- glue sticks 1 box quart size Ziploc bags 1 pair scissors 1 pencil bag 1 pkg. map pencils 2- plastic folders with pockets and brads 1 bottle Germ X 1 composition notebook 1 pkg. copy paper Science 1-Composition book 1-pgk of pencils 1-pgk of map colors

Oakwood High School Supply List for 2020-2021 Math (1) 1 ½ inch binder 5 pencils 7th Grade - Pre-Cal & Physics 1 1/2" binder 5 dividers loose- leaf notebook paper pencils map pencils 10th Grade Geometry: 12" ruler, protractor, and compass (These are for at home use) 12th Grade Pre-Cal: graphing paper Physics: graphing paper and ruler (ruler is for at home) Science pencils pen paper 1" binder map pencils Composition notebook Pocket folder Glue sticks 7th and 8th Grade ELAR English III and English IV Composition book Pens (blue, black & red) 2" binder (any color) dividers (4 Tabs) Highlighters Merriam Webster's Dictionary and Thesaurus Combination ISBN #: 978-0-87779-732-6 $15.95 ● You can find this online at amazon.com or barnesandnoble.com or you can get it at the Barnes and Noble store ● Be sure you get the one that measures 6.5" x 9.2" not the small one (8th Gr SS, World History, US History, Government, Economics, Psychology, and Sociology) 1 ½ or 2 inch 3-ring binder 3-hole paper (student choice of wide ruled or college ruled) blue or black pens, or #2 pencils map colors box of facial tissues hand sanitizer composition book Theatre Arts 1 single subject spiral notebook blue or black pens, or #2 pencils box of facial tissues hand sanitizer 2 inch black binder Agriculture 1. 1 composition notebook 2. map pencils 3. 1 glue stick Spanish 1 & 2 2" binder 1 package notebook paper 1 highlighter 5 pencils 2 glue sticks 1 adult scissors 1 ruler Marketing 1, 2, 3 (Practicum) 2 pens 1 composition notebook Professional Communications • blue or black ink pens • highlighters • map pencils • 1 subject spiral (college ruled) • 1 inch binder (no larger than 1 inch) Personal Financial Literacy • blue or black ink pens • 1 inch binder • highlighters • 5 tab dividers (Bell Ringers, Notes, Handouts, Assignments, Reviews) Each student should being the following items to be given to their homeroom teacher: 1-2 boxes of tissues, 1 container of disinfectant wipes, 1 bottles germ-X

Oakwood ISD would like to wish everyone a safe and happy Independence Day!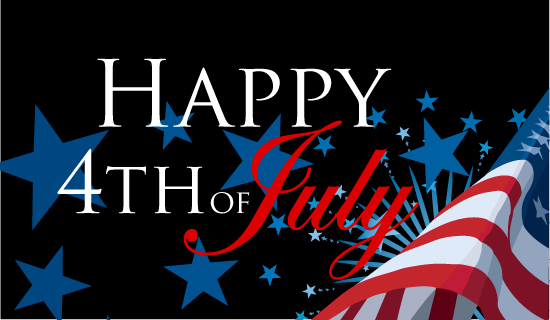 Good luck to Gracie Belle Pettiette as she will be traveling to compete in the Texas State Junior Brahman show over the next few days!! Oakwood ISD is very excited for you!!

Students: If you checked out a calculator during online learning and did not return it, please make sure to return those to the school as soon as possible. Thanks.

We are very excited to announce that we have a partnership with both Palestine Veterinary Hospital and Southwest Hills Veterinary Clinic in Palestine. Students that will be enrolled in our new vet program will complete clinical hours at these locations.